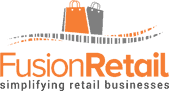 Rancelab has launched FusionRetail Software that provides end to end management of retail POS including point-of-sale billing, inventory control, financial accounting, payroll and customer loyalty programs.
Whether you have a single store or a chain of stores, the POS software will increase the efficiency of your operations and increase your profits with smaller checkout lines, better inventory control and higher ticket size per customer.
The biggest challenge when setting up new retail software is the implementation time. FusionRetail guarantees implementation within 10 days.
The software contains in-built support for most of the barcode printers and scanners. Touch entry screens allow fast and accurate billing thereby reducing the wait times for the customers.
It is a single platform that shields you from the complexity of maintaining separate software for POS, back office and web store.
The software is beneficial for all types of retail stores including apparels and footwear, department stores, supermarkets, fruits and vegetable stores, furniture and home decor retail shops, luggage stores, electronics and mobiles stores , spa and salon and speciality stores.
Download a FREE demo copy and check out the benefits for yourself.