Joel Comm, the renowned author of Adsense Secrets ebook, has released the version 4.0 of his ebook recently at a super low price ($9.95), which got me puzzled because the earlier versions were priced at $97 (as far as I remember).
When I went to the order form, I realised that I am not only getting the Adsense secrets but a Top 1% report also, which is (surprise, surprise) a monthly subscription of $29.95 per month. This seems to be pretty sneaky as the price is hidden in the top paragraph where people generally repeat what all the cuystomer is going to get (and hardly anyone reads). Most of the buyers will only review the order form, feel glad that they are getting the ebook for a low $9.95 and go ahead with the order.
I really understand and appreciate that one time sale of the ebook is not a great idea and it will really help Joel to get sign-ups to the membership product also, but this should have been made amply clear that the customer is ordering a monthly subscription. If you see the below excerpt from the order form, this is quite mis-leading.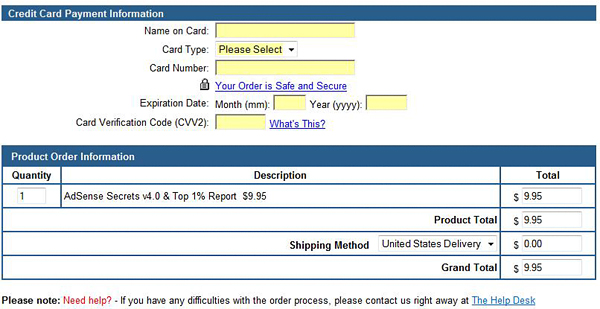 Please remember that the ebook is a very good read and excellent value for money at this price. However you must remember to opt-out of the subcription if you do not intend to continue getting the Top 1% report at $29.95 per month.