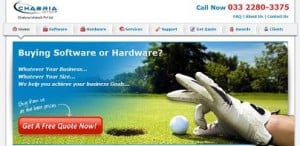 Chabria Infotech, a reputed software dealer in Kolkata, India has revamped its website recently. The new website makes it easier for the visitors to check the entire range of software products like operating systems, anti-virus software and firewalls. They can also check out hardware products like HP laptops and desktops.
Chabria Infotech works on creating the most cost-effective indents for a company needing to regularise its software inventory rather than simply sell them the maximum number of licenses. A very popular item on the site is anti-virus software in view of the large number of trojans and other viruses floating around.
"We can offer the best prices on Apple iMac computers and MacBook laptops in Kolkata", said Hemant Chabria while launching the new site.