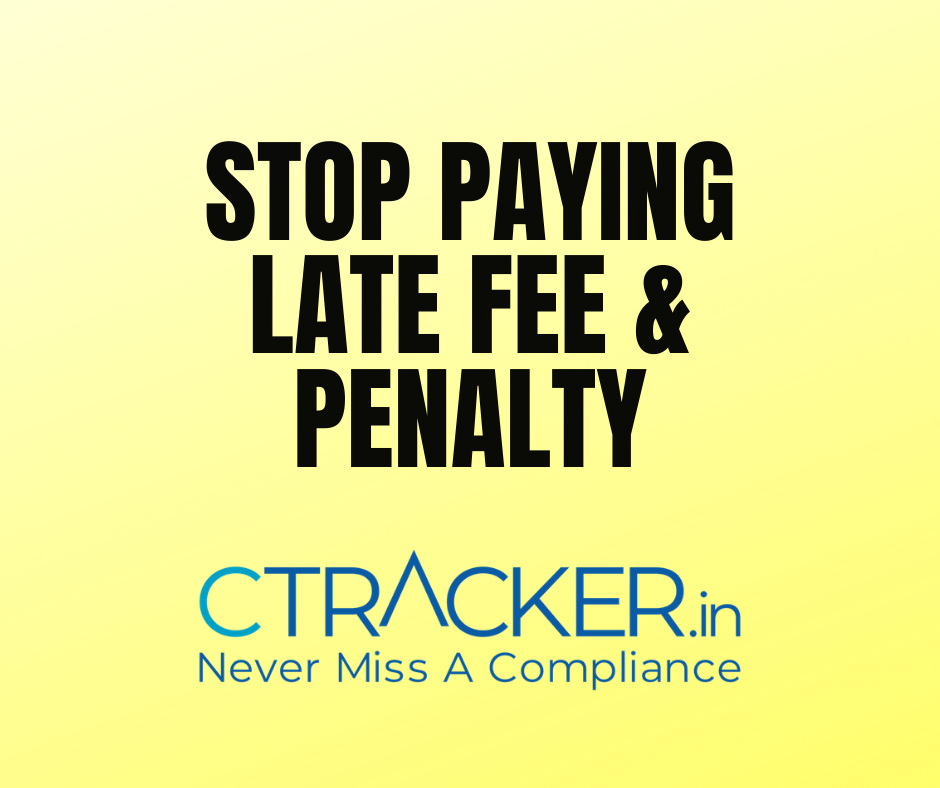 Missed some compliance task and paid a late fee or penalty recently? Not your fault. There are 100s of compliances like Advance tax, TDS, GST, ESI, PF and what not. Then there are non-statutory things to do like rent, credit card bills, and client reports.
To make things worse, these are due on different dates. Some of these are to be done daily and some weekly. Some are to be done once every quarter, half-year or year. Mind boggling, no?
CTRACKER to the rescue
CTRACKER is the software to bring all these under one roof and under full control. This is an Internet based software and therefore, accessible anytime from anywhere.
Create a user account for each of your team member and they can record all their compliance needs in the software along with the due date and repetition frequency.
Now they can check on their task status at any time and mark these as complete after doing the needful. Each of them will get a daily morning reminder for things due that day as well as overdue tasks.
I don't want to install another software!
You don't have to. You don't have to bother about downloading any software or app. No need to worry about operating systems, computer languages, web hosting or anything like that.
We install, maintain, upgrade and take care of all the techie stuff. You just login and use. And complete your compliances in time thereby avoiding all the late fees and penalties.
How much for peace of mind?
What is a good investment for all the convenience? You will be surprised. Just Rs 5,000 3,000 per year (comes to Rs 250 per month) + GST and you are sorted.
How about support?
Very prompt. While we think you won't ever need it, you can email us, call us or even better, send us a WhatsApp on your dedicated support group and someone will very quickly get back to you. We regularly get comments like "That was fast!"
I am impressed! How to order!
Just visit CTRACKER website and ask for a demo. Or order right away and get started fast.