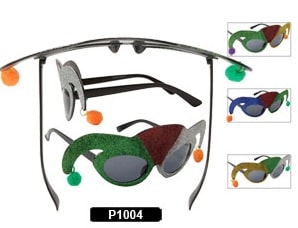 Wholesale Discount  Sunglasses has launched a wide selection of party sunglasses for the upcoming winter and party season. Sometimes you need to look wild, sometimes fun, depending on the party theme. They have a complete range of themes from "Jester Eyes" to "Elvis Presley" and from "21st birthday party" to "Tequila Shots" to "Mardi Gras" to "Just because".
Retailers can buy these for sales through their stores in malls and fairs. Even the party organizers can buy in wholesale and hand over one each to their guests. The fun designs are sure to draw attention and put everyone in a light mood. The website sells these through a user-friendly online store that can be accessed at any time of the day and most of the orders are shipped the same day.
They also carries a large range of sunglasses for different occasions and purposes. Get the full details at the website.